Crypto Assets Conference
Learn How it All Started and Where we are Today
Today
CAC 2023B
More and more, incumbent industries are adapting to recent developments in the blockchain space, making a future devoid of digital assets an unimaginable concept. Join us in Frankfurt!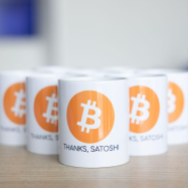 March 2023
CAC 2023A
As crypto jargon makes its way into everyday business, we experienced a tremendous carbon-neutral conference with more than 500 visitors in Frankfurt.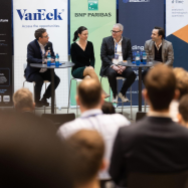 October 2022
CAC 2022B
The world of digital assets is changing rapidly. Cryptocurrencies like Bitcoin and Ethereum mature, DeFi protocols and NFTs grow at a rapid pace and blockchain technology has more use cases than ever.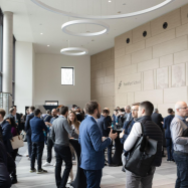 April 2022
CAC 2022A
Going back to physical attendance, CAC22A was a hybrid event, hosting 300 guests on each of the three days on-site as well as more than 5000 visitors online.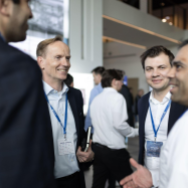 May 2021
CAC 2021
Affected by the Covid-19 pandemic and current regulative efforts, digital assets are experiencing a boost in popularity on private and institutional levels. CAC this year was a purely remote event.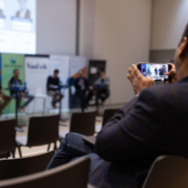 October 2020
CAC 2020B
We opened up the conference to three days to discuss digital assets, crypto and the digital Euro.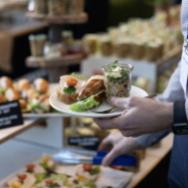 March 2020
CAC 2020A
Since the first CAC nearly 2 years ago, both the environment and the key players of crypto assets have developed, and we unite to see the implications of blockchain on the world.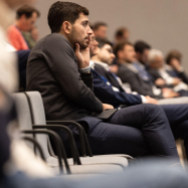 February 2019
CAC 2019
As the main event of the German Blockchain Week, we aimed to discuss arising approaches to further implement the blockchain technology.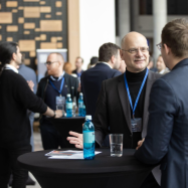 February 2018
CAC 2018
2017 was the year for global awareness of Bitcoin. 2018 we invited for the first CAC to bring together a line-up of the next generation of disrupters and thought-leaders in the blockchain space.